What a change it has been in the last year!
Mid-March, April and May we were pretty much CLOSED for business it seemed.  That was the beginning of COVID lockdowns, and there was a ton of apprehension and angst in the air about how are we all going to make it with our work, businesses and well everything closed.
No need to dwell on what you've already lived through.  You know all that.  Where are we know and is it Red HOT?  Yes and No.  It is certainly a better market than last year.  In many instances, 2021 in real estate is the most robust year we have seen in Red Deer MLS since 2014!
Here are the numbers…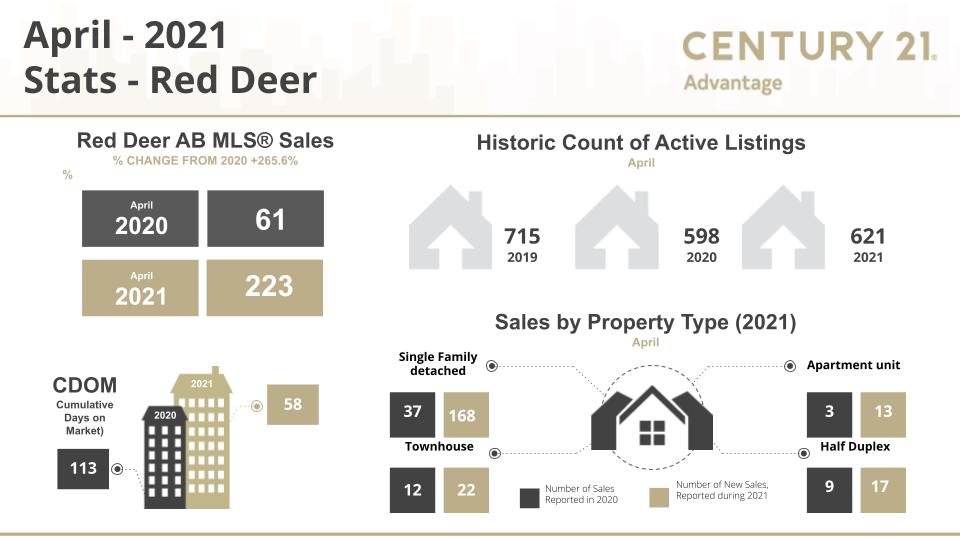 Red Deer remains a predominantly Single Family Detached House Market.   The sales volume looks like it is through the roof, however, keep in mind 2020 was terrible in April.    It is therefore very important to look at things a little broader if we can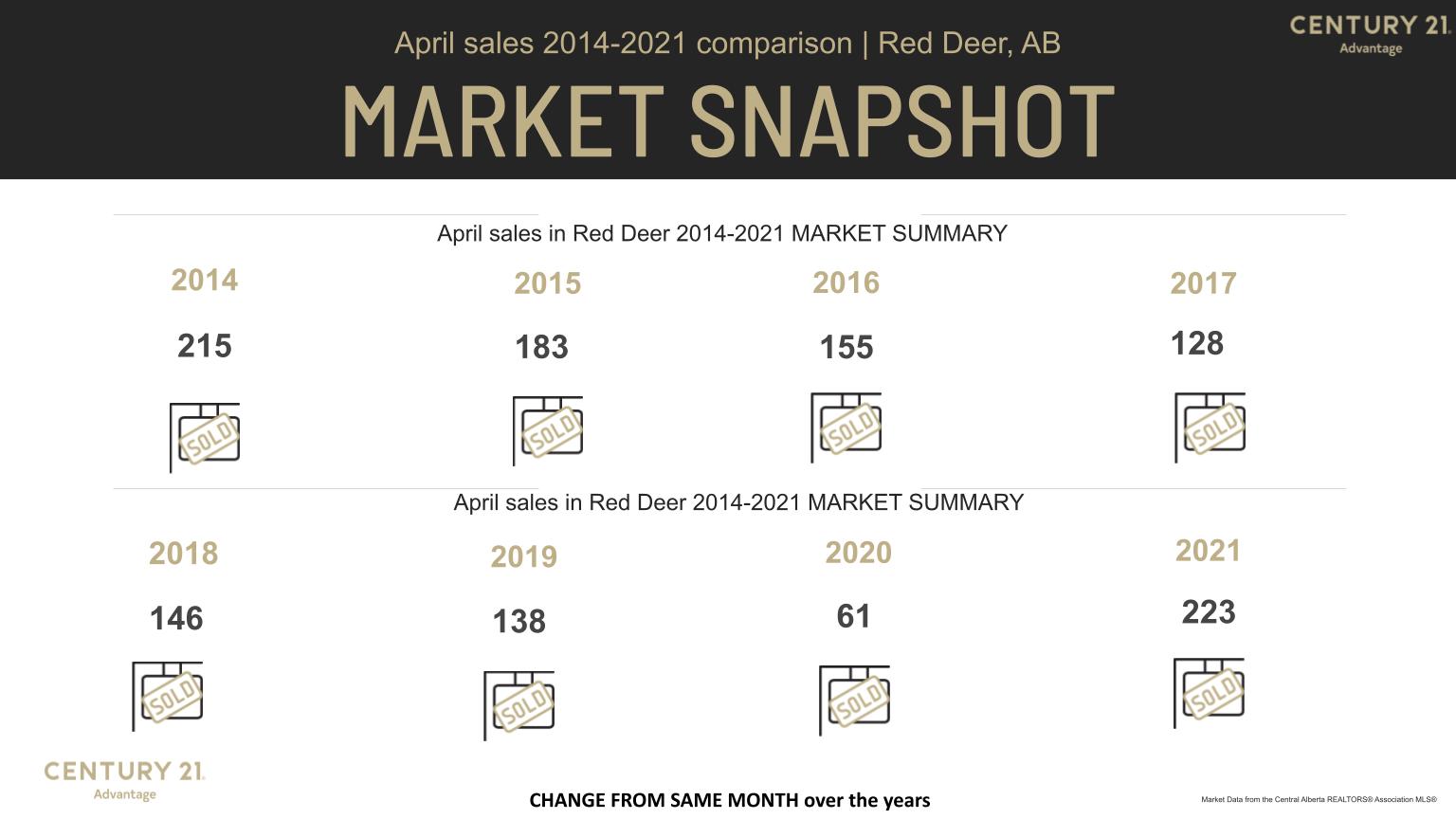 Sales Volume for April was the strongest we have seen since 2014.  However NOT Red Hot super sky-high as one might expect to listen or reading the news reports.  It's way better than the previous 5 years but closer to being on par with 2014 levels.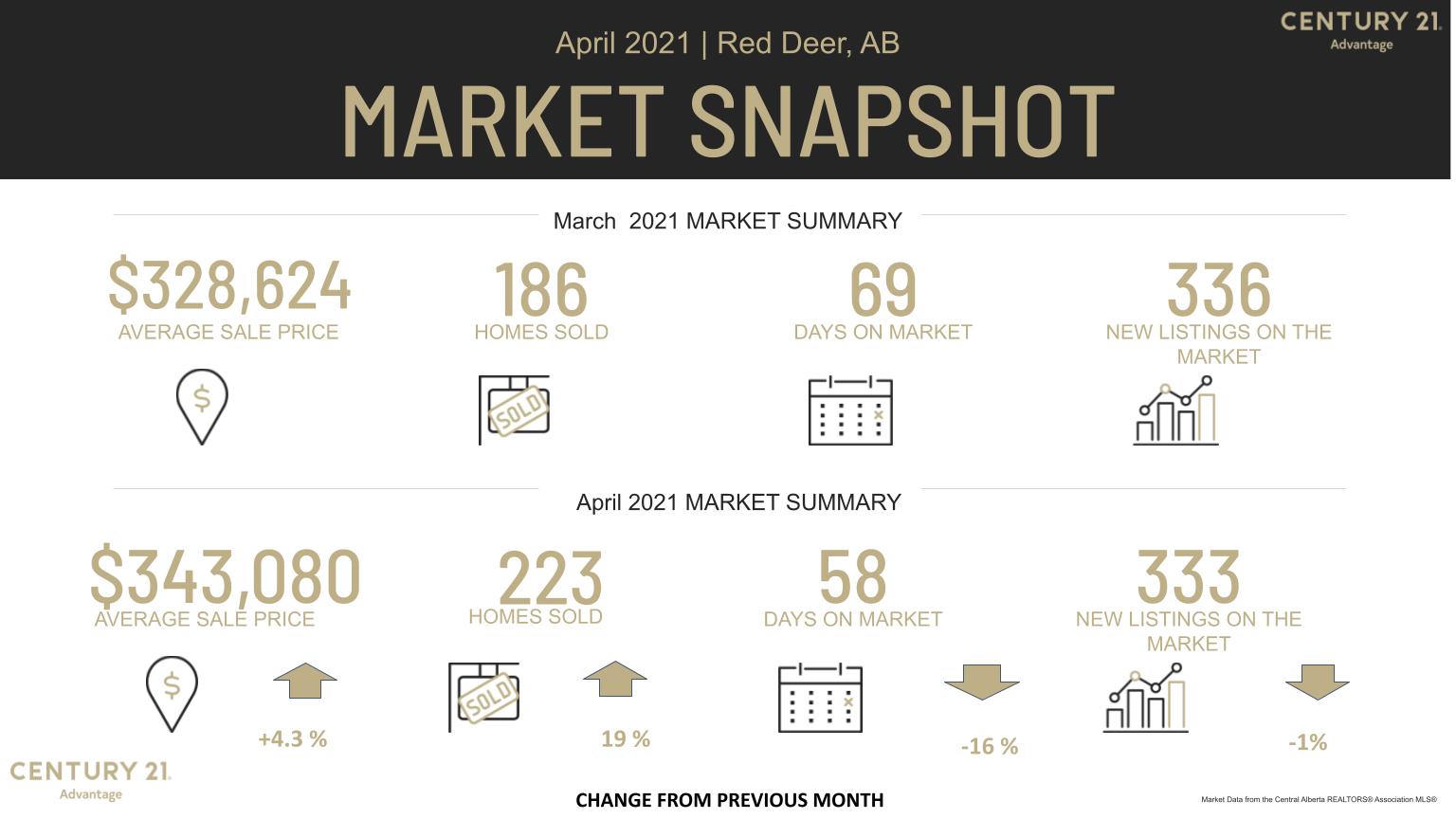 The market is trending up when looking at where the numbers were in March 2021 versus April 😃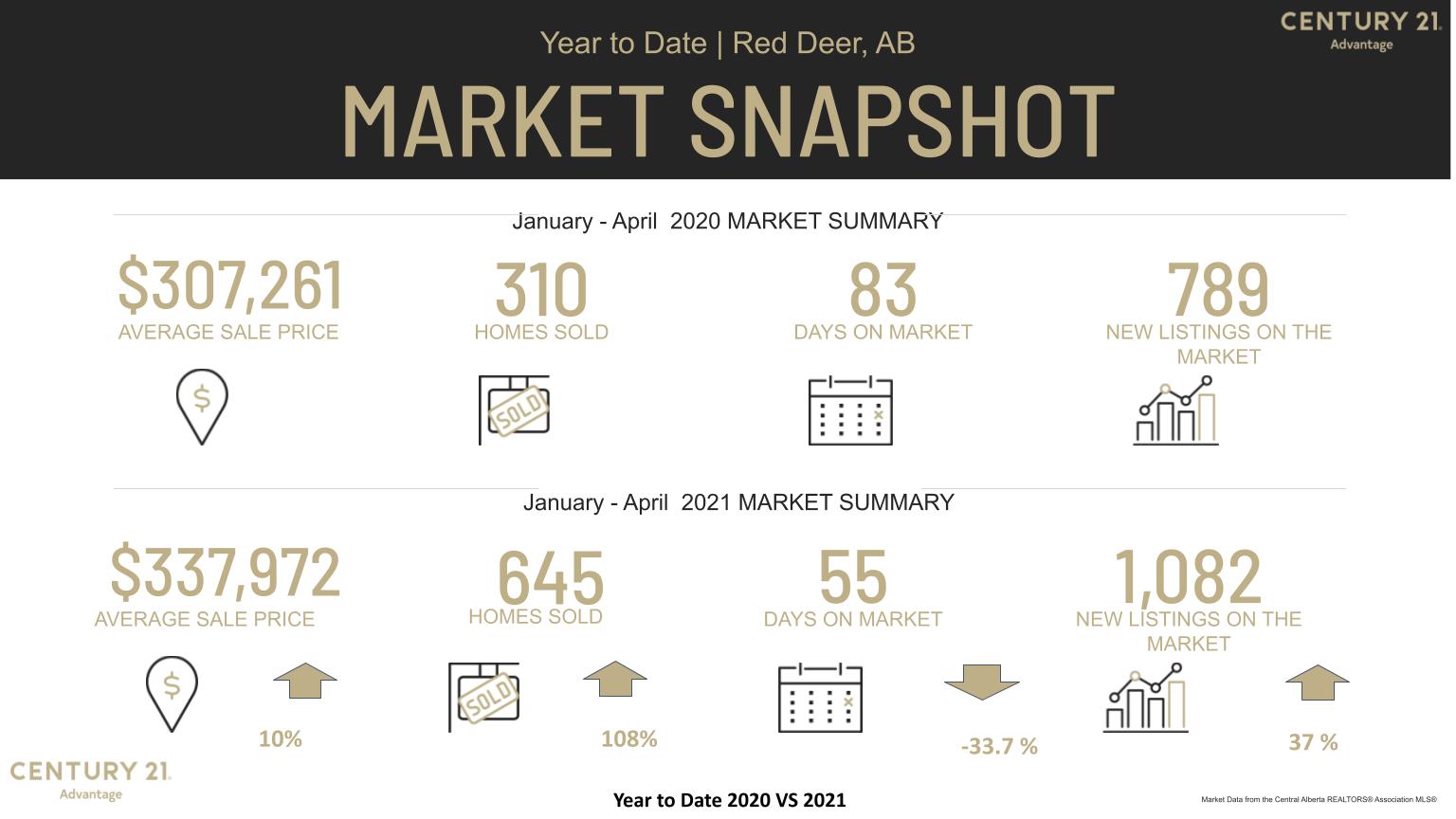 What a difference a year makes.  See the MASSIVE change from total lockdown to our current environment..